New Patients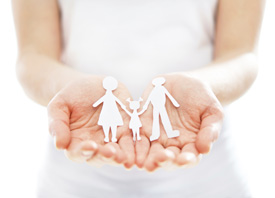 Williams Chiropractic Health & Performance Centre is a friendly, welcoming place. You'll feel comfortable from the moment you walk in and are greeted by our warm, caring team. Wear clothes that are comfortable to move around in. If you have doctors' reports or other records, you can bring them in with you, along with a list of medications.
If this is your first appointment please submit your new patient forms online:
If you are unable to complete these forms online, please arrive 15 mins before for your scheduled appointment to complete the forms in-person.
Getting Started
Your provider will come to the reception area, introduce themselves and bring you back to our new patient area. They'll go through a detailed history and physical examination. A treatment will be performed and any appropriate exercises recommended. Your treatment may involve a chiropractic adjustment, soft tissue work, acupuncture or other therapies.
Your practitioner's findings will be fully explained to you, as well as their treatment options. They'll explain what we expect to happen and our plan if we don't get results, such as referring you to another practitioner. In total, this visit takes about an hour.
Subsequent Visits
Your follow-ups will vary in time depending on the type of care you have.
Call Today
Join our practice family. Contact the Williams Chiropractic Health & Performance Centre team now!
CONTACT US »

New Patients | (506) 452-1609