Meet the Team
Get to Know Us at Williams Chiropractic Health & Performance Centre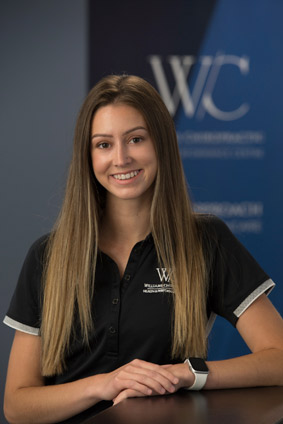 Caroline Willet
Registered Massage Therapist
Caroline is from Bathurst, NB. After graduating from Atlantic College of Therapeutic Massage in Fredericton, she moved to Kamloops, British Columbia to travel and experience the West Coast and work as a Massage Therapist.
Caroline returned to work in Fredericton in 2019 and has experience treating athletic injuries and wellness. Some conditions include muscle contractures, scoliosis, degenerative disc disease, and whiplash. Caroline's positive energy and passion for being able to help her community is one of the many reasons she loves her job.
Caroline is bilingual and proud to offer her services in both French and English.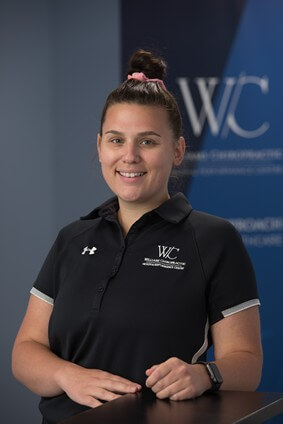 Patty Holton
Registered Massage Therapist
Patty grew up in Oromocto, New Brunswick playing competitive soccer all over the east coast. She graduated from Oromocto high school and spent 3 years at STU studying criminology, when she decided her passion was to become a RMT.
She graduated from ACTM in 2018 with a degree in massage therapy, and is sport certified. Patty has experience treating athletes, the general public, and specific conditions such as scoliosis, whiplash, etc. She specializes in sports massage but can also treat the general public as well as perform pregnancy massage.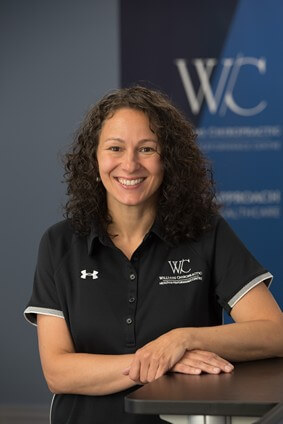 Monette Sauliner-Burns
Registered Massage Therapist
A Cap-Pele native, Monette studied massage therapy at Kine Concept Institute in Fredericton. Her multidisciplinary studies give her a deeper understanding of the body-mind connection which allows her to formulate specific treatments according to your needs.
Monette uses a variety of modalities and massage techniques to give the client a treatment adapted to their specific needs. Monette recently completed a yoga teacher training with Satori.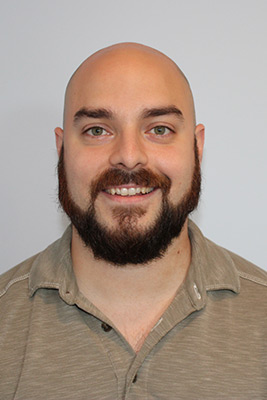 James Fauvelle
Registered Massage Therapist
James was born in Montreal, but grew up in Fredericton. He has always had a passion for cooking and went to trade school to get his red seal as a Chef. After 9 years of working in the industry, I wanted a lifestyle change.
That was when he started his Massage Therapy journey. James graduated from the massage therapy program at Eastern College in 2019 in Fredericton. He
helps people achieve their goals with his treatment and homecare, using the modalities he acquired post-graduation. He has certification in cupping, Gua Sha, kinesiology taping and advanced myofascial release for the face and neck. He looks forward to learning new techniques to help more people
and improve his treatments.
He enjoys treating all types of clients, from the day-to-day general public to MVAs and specific injuries. Getting you back to doing the activities you love is what makes James happy.
"I look forward to working with you!" – James

Williams Chiropractic Health & Performance Centre Team | (506) 452-1609